HOTIRON MEDIA
Get a Smart, Complete Web Presence
Web Design • SEO • Usability • Social Media • Email Marketing
Hotiron Media is home to web strategy projects out of Atlanta GA, specializing in goal-oriented website consulting for individuals and small businesses.
Visit our Facebook page for more info or to message us.


Featured Client Work

CLIENT: Sons of Pitches FC is a rapidly growing Atlanta soccer club offering 7v7 leagues, pickup games, and tournaments.
WORK: Hotiron Media led the migration process from WordPress to a customized league management platform for ease of player, team, and league administration. Customizations included visual web design, goal-oriented navigation and copy, improved page hierarchy, heavy social media integration, e-commerce setup, and a custom mobile site.

CLIENT: Forage Films creates powerful documentary-style business and wedding videos, as well as short/feature films.
WORK: Hotiron Media built a fully responsive website across all mobile devices for Forage Films, reflecting a clean brand approach that allows the strong, embedded video portfolio to speak for itself.

CLIENT: Foresee Films is a socially conscious documentary production house that strives for sustainable positive change.
WORK: A clean visual redesign and reorganization was necessary to give Foresee Films a professional and inviting appeal. Hotiron Media migrated an aging Wordpress blog-focused design to a fresh, user-friendly Weebly design (with accompanying mobile site) emphasizing Foresee's ongoing mission and projects.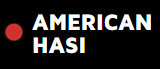 CLIENT: American Hasi is a documentary film following comedian Tushar Singh on a 35-day stand-up tour across 6 cities in India.
WORK: In addition to building a fully responsive website for American Hasi, Hotiron Media wrote marketing copy for synopses, investor updates, team bios, and blog posts to match the film's comedic tone. To achieve American Hasi's primary goal of driving engagement during production, weekly blog posts, daily social media videos/photos/jokes, and newsletter signups were all produced and cross-promoted.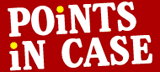 CLIENT: Points in Case is a comedy site that publishes enlightening and irreverent articles. It has attracted over 45 million visitors since 2000.
WORK: Hotiron Media managed the simultaneous redesign and complex migration of Points in Case from over 15,000 pages of static HTML to Drupal's content management system, in conjunction with separate design and development teams. Ongoing work includes development maintenance, editorial direction, SEO, social media marketing, and traffic/advertising management.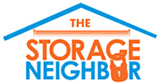 CLIENT: The Storage Neighbor is a network of regional self storage facilities in GA and AL. It was acquired by Extra Space Storage in 2014.
WORK: Hotiron Media was brought on to give a much-needed facelift to all aspects of The Storage Neighbor's web design, SEO, SEM, and social media, including a mobile site built from the ground up, Wordpress blog strategy, advanced AdWords campaign setup, and custom site development. Two years of ongoing improvements helped increase online self storage leads by over 20% each year.

CLIENT: Laura Asherman is a multimedia storyteller. She directs and edits documentary films, and sculpts ceramics using mixed media.
WORK: Laura wanted a portfolio site that would effectively showcase a wide range of her creative skills and services. A splash page was created to serve as a digital business card, along with interior pages providing in-depth media showcases of her work.

CLIENT: Sheri Friedman is a natural intuitive healer, teacher, and tarot advisor. She specializes in clairsentience and spiritual life coaching.
WORK: Hotiron Media established a complete web presence for Sheri's intuitive healing services, including setup and optimization of her domain, desktop/mobile sites, all social media accounts, and email newsletter list. Backend setup made it easy for Sheri to take control of ongoing site updates and account management.